AMSTERDAM — Systematic screening by primary care physicians for cardiovascular disease (CVD) in high-risk adults — those with type 2 diabetes, chronic obstructive pulmonary disease (COPD), or both — more than doubled the rate of incident CVD diagnosed compared with usual care in a Dutch study involving more than 1200 people and 25 primary care practices.
Scaling up this program to larger populations could potentially uncover huge numbers of currently unrecognized people with CVD given the large number of adults with type 2 diabetes plus those with COPD, Amy Groenewegen, MD, said at the European Society of Cardiology Congress 2023.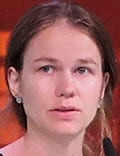 "I think this screening is ready for routine use, but it could be followed by prospective studies that investigate whether it produces more benefits in patient-centered outcomes," Groenewegen said in a press briefing. She stressed that it has not yet been clearly proven that patients with these chronic diseases are better off long term when their CVD is detected sooner using the tested approach.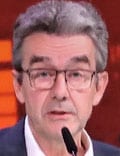 "We need simple ways to identify relevant patients for additional screening and potential treatment" of CVD, commented Lars Kober, MD, designated discussant at the Congress and a cardiologist and professor at Rigshospitalet, Copenhagen University Hospital, Denmark.
A "Very Simple" Symptom Questionnaire
The study is important because it tested a "very simple" symptom questionnaire as the initial screening phase, yet resulted in a CVD diagnostic rate that was two- to threefold higher than in the control patients managed with usual care, Kober noted.
The Reviving the Early Diagnosis of CVD (RED-CVD) trial randomized 14 primary care practices in the Netherlands to apply a structured screening protocol to adults with type 2 diabetes or COPD, and another 11 practices that served as controls and provided their patients with usual care.
The study included 624 people in the screening arm and 592 in the usual-care arm. Their average age was about 68 years. In the screening arm, 87% had type 2 diabetes and 20% had COPD, including 6.3% with both. In the usual-care arm, 86% had type 2 diabetes, 21% had COPD, with 7.4% having both.
About a quarter of the study cohort had a history of a CVD diagnosis, but they were included for their potential for developing another form of CVD. The study considered three types of CVD: coronary artery disease, heart failure, and atrial fibrillation.
The CVD screening protocol began with an 11-question survey completed by patients that asked about their symptoms. The survey was devised by a research team at the University Medical Center Groningen, the Netherlands, who collaborated on the study.
The second phase for people who had suggestive symptoms was a physical examination, measurement of serum N-terminal pro-brain natriuretic peptide (elevated levels signal incident heart failure), and an ECG. People who continued to show findings consistent with CVD in this phase were then referred on a discretionary basis by the attending physician to a specialist.
More Than Doubling the CVD Diagnosis Rate
The screening program produced a total of 50 new CVD diagnoses in the screening cohort (8%) and 18 in the control, usual-care arm (3%), for the study's primary endpoint. The greatest number of events involved heart failure, followed by coronary disease.
The screening questionnaire identified 70% of the people who completed it with suggestive symptoms, such as shortness of breath, claudication, or palpitations. The follow-up assessments of phase two narrowed the group with possible new CVD down to 44% of the people in this arm, and the participating physicians referred 39% to a specialist.
An analysis that adjusted for several demographic and clinical variables and excluded nonobstructive coronary disease as a new CVD diagnosis showed that the systematic screening approach resulted in 2.4-fold more new diagnoses than usual care, reported Groenewegen, an epidemiologist at University Medical Center Utrecht, the Netherlands.
RED-CVD received no commercial funding. Groenewegen disclosed no relevant financial relationships. Kober has received honoraria from AstraZeneca, Bayer, Boehringer Ingelheim, Novartis, and Novo Nordisk.
European Society of Cardiology (ESC) Congress 2023. Presented August 28, 2023.
Mitchel L. Zoler is a reporter with Medscape and MDedge, based in the Philadelphia region. @mitchelzoler
For more news, follow Medscape on Facebook, X (formerly known as Twitter, Instagram, YouTube, and LinkedIn.
Credits:
Lead image: iStock / Getty Images
Image 1: Mitchel Zoler / Medscape
Image 2: Mitchel Zoler / Medscape
Medscape Medical News © 2023

Cite this: Screening Finds High Rates of CVD in Diabetes, COPD Patients - Medscape - Aug 29, 2023.